His Girl Friday

by
Ellen March
Description:
Sally Friday is a mess. Not only is she tortured by self-doubt, but she is also clumsy and has no fashion sense. However, these qualities are exactly what her boss is counting on when she sends her to spy on reclusive millionaire playboy, Roman Daniels. Sally, normally an office clerk for the gossip magazine, Normandy, interviews for the position as Roman's new secretary.
His jealous PA, Antonia, immediately hires the girl, confident that her disheveled appearance will make her invisible to Roman's wandering eye. Reliably disaster-prone, Sally makes a memorable first impression, and Roman wonders if he will survive her employment. But there is something about Sally that Roman can't dismiss. Unlike every other woman, she is unswayed by his masculine good looks, and he keeps catching intriguing glimpses of her feminine potential. When Sally takes a midnight dip in his pool, Roman makes an eye-popping discovery: Sally is hiding a luscious hour-glass figure beneath those baggy clothes. Her hidden assets as well as her refreshing innocence have Roman hooked.
That is, until his growing feelings and fear of commitment get in the way and he decides to back off. With the help of Roman's best friend Paul, Sally plays to Roman's jealousy and gives him a taste of his own medicine. But what will Roman do when Sally's deceit is revealed?
Review:
I loved loved loved this one. Sally is such a mess you cant help but to love her. She is the biggest cluts around and just an all around hot mess. When he boss tells her she has to go undercover for a story in a million dollar playboys mansion as his employee she doesn't think its a good idea but she cant afford to loose her job so what choice does she have?
Roman is so not happy when sally walks threw his door, its like nothing can go right and everything she touches breaks or just straight is ruined and I myself find it hilarious. This story was just so funny it had happy moments sad moments and was just an all around good book. You are not going to want to miss this quirky love story.
Enter to Win!


About the Author:
Hello and welcome to my corner of the world :)
I live on top of a mountain in Wales ideal in the summer not so in the winter months or when it rains, which is a lot in Wales!
My three children have left home, however my life is still manic. I live with my husband he sadly won't leave home but I live in hope (joke). I have one suicidal cat that really does have nine lives.
I have five Alaskan Malamutes. They own me literally as I never go anywhere without taking their hair with me, they insist! My hobbies are showing and working them.
My first love though is writing, it's a total escape for me my selfish time :) Writing my books takes me from the mundane chores of work into another universe.
Since a child I devoured any written word and enjoy acting out my fantasies in print.
My ambition is to pack in my nine to five job and become a full time writer. Another one of my many dreams. I have stockpiled work of various genres, including my first love erotic romance, followed by psychological thrillers and supernatural so be prepared I am making my mark on the world of literature
Social Links:
Website
●
Twitter
●
Facebook
●
Goodreads
●
Fanny Press
Buy Links:
Amazon
● B&N
Tour Coordinator: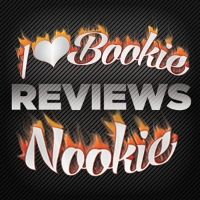 Please check out the other stops on this tour today:
This post contains Affiliate Links.